XL Edition | Stronghold XL Series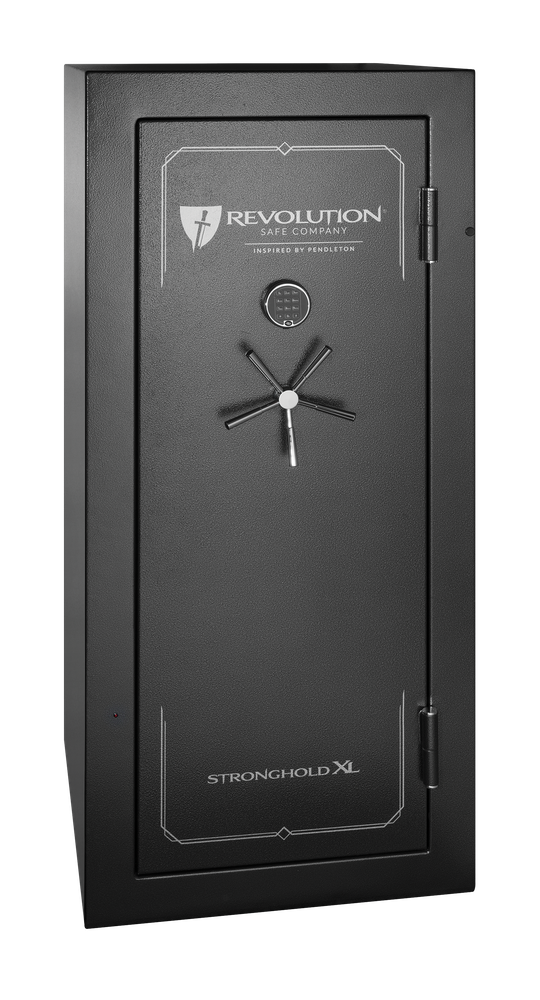 Locking System
Electronic S&G locks; the finest available.

10 Lock Bolts
1-1/2" diameter bolts protect all sides from pry attack.

Fail-safe door handle
A fail-safe system that slips under pressure to prevent forced entry.

1200° fire protection
Fully insulated with 2" thick fire liner designed for 1-hour of protection.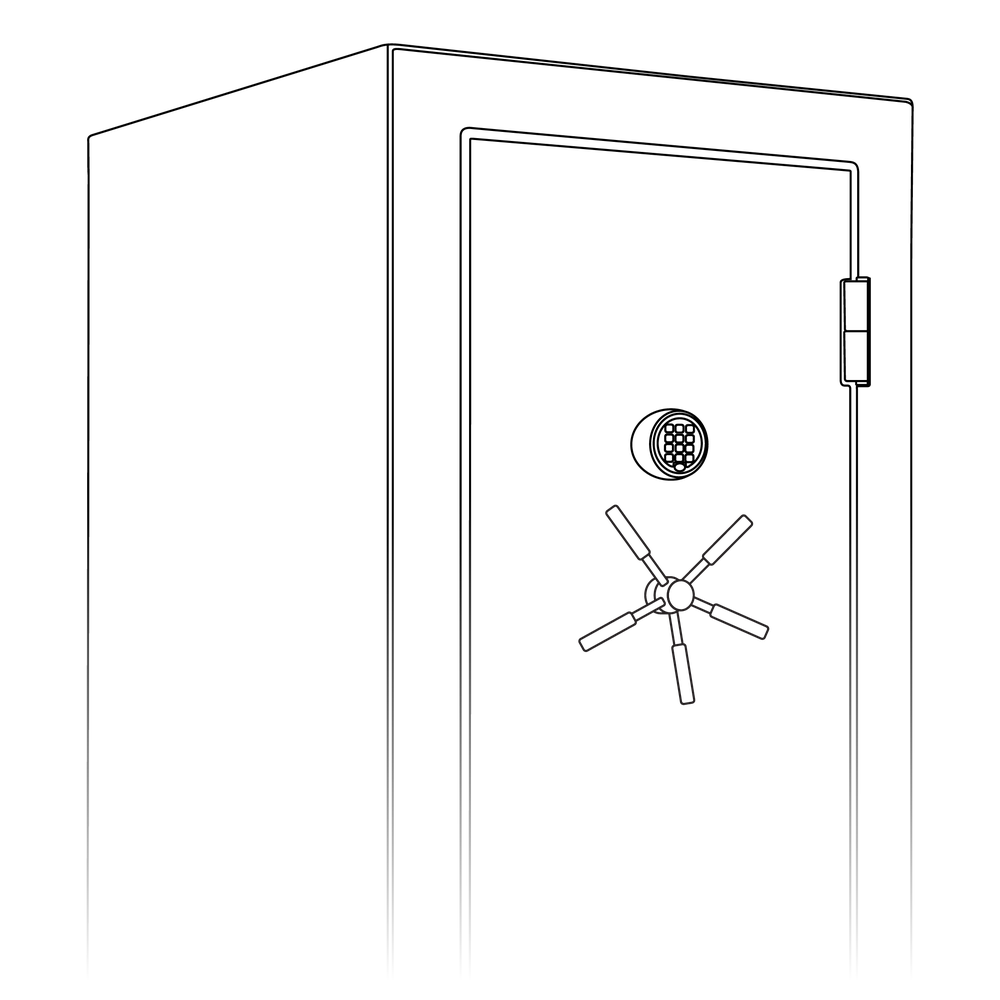 Height: 72"
Width: 32.5"
Depth: 36"
Weight: 1150 LBS. *
* weight varies based on shelving configuration and options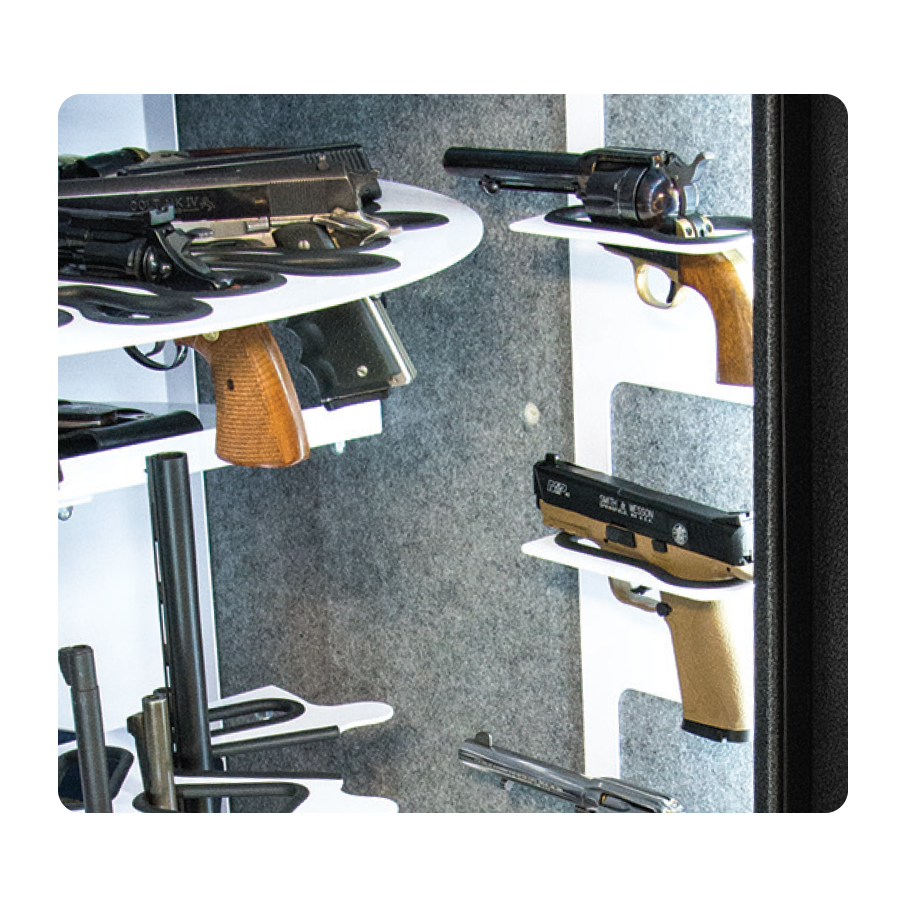 Corner Handgun Shelving for Pistols and Revolvers

Revolution Technology® is at the heart of each Revolution Safe. A unique circular design with a modular shelving system rotates 360° to bring your guns directly to you. No more bangs, scratches or dents; just fast and easy access to your entire collection.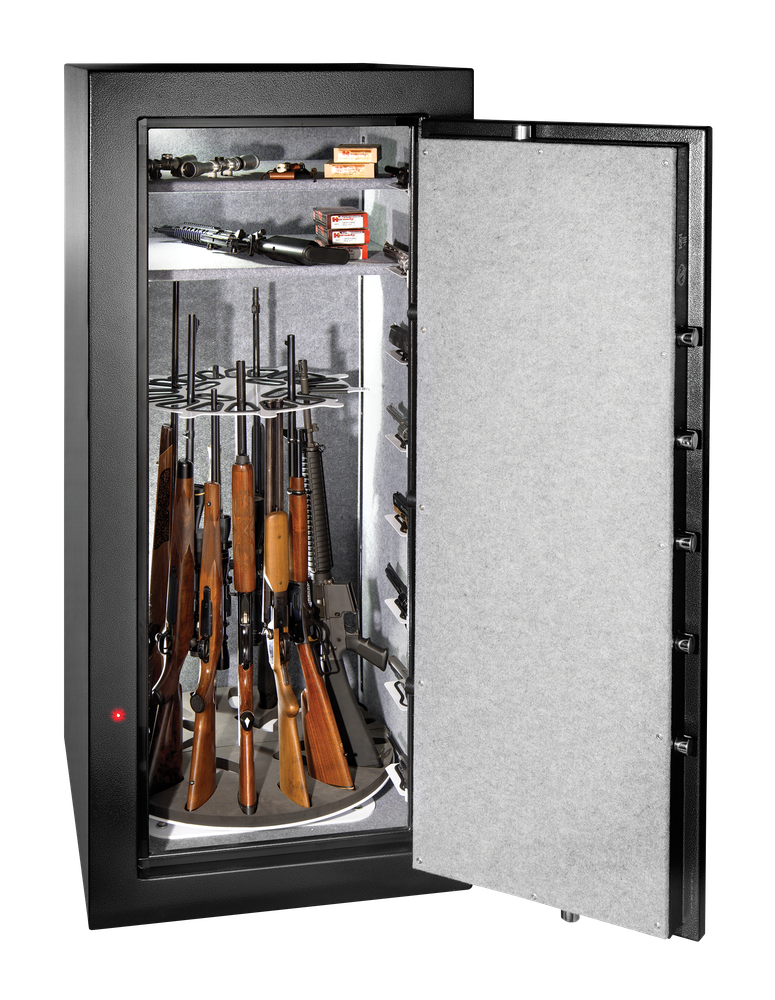 (*shown with optional features)
Standard Features
Automatic Lighting
Moisture Control

Maintenance-free operation

Lockbolt indicator*

Shines bright red reminding you to lock the door
*only available with an electronic lock

Electronic lock

Proven by S&G to withstand military-level EMP attacks

Corner handgun storage

15 fixed position shelves around inside of door frame

Fixed height, revolving turrets
Holds 4 long guns in back corners
2 large adjustable storage shelves